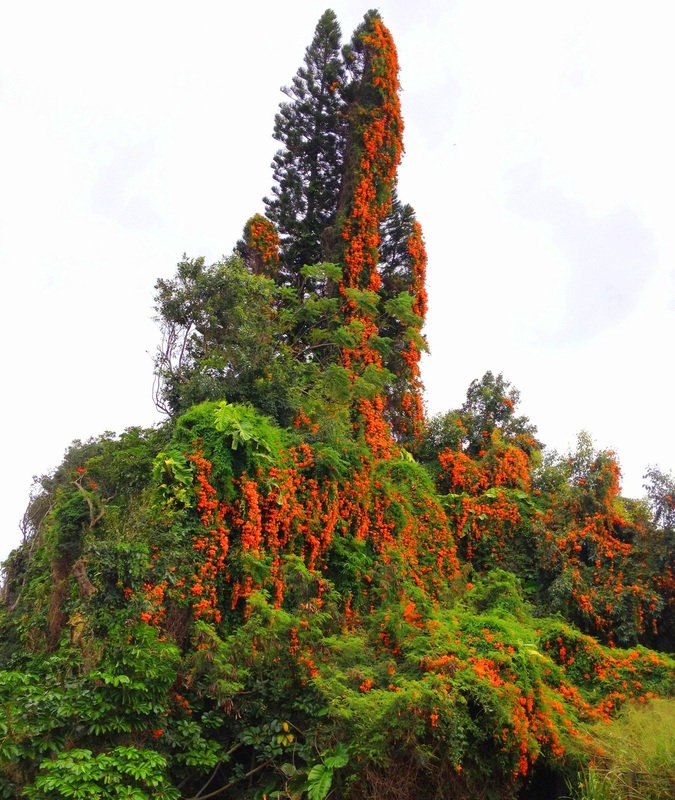 Climbing Orange flowers on Kauai
Every year at this time, these beautiful orange flowers appear on a group of trees just outside Kalaheo on beautiful Kauai. It is a fantastic show that never fails to astound me because of the intense colors. These flowers are even more impressive when one realizes they are part of a plant that is not actually the tree which provides their stage, but a ground plant that climbs the trees .. looking for the sun and professing victory of its climbing prowess with this incredibly colorful display. I don't know the name of these orange beauties, and I honestly don't care what name they have been given ... I just love looking at them.

In a philosophically comparative analysis, these lovely orange travelers are a superb botanical example of the great Hawaiian word "Kokua" .. which can be loosely defined as "giving without the expectation of receiving as we all exist and interact with one another in the spirit of cooperative effort". It is the host trees this plant climbs that are exhibiting Kokua. They are providing support, foundation, and assistance to the plant .. giving this ground dweller access to the heavens above and allowing it to soar, not asking or taking any payment or favor for the gift they provide.

I can't help but think the trees ARE given an incredible gift in return for the Kokua they provide this climbing plant. Because the trees have actually given their "bodies" and a great amount of the sunlight they could have selfishly utilized for themselves .. I choose to believe they feel. And I can't imagine what a divine moment it must be for these "Trees of Kokua" when the climbing plant says "Thank You" with this glorious display. Oh my, how it must feel to be in the presence of, and be actually touched by such perfect beauty.

We humans are the climbing plant. We humans are the tree. We humans can display our beautiful orange flowers when we perfect Kokua, giving with only one thought in mind ... the happiness of another person.

I wish the gift of Kokua to anyone reading this .. and may beautiful orange flowers appear for you ....
From Kauai to Paris ... and all places between
Click here to share your thoughts and comments on todays post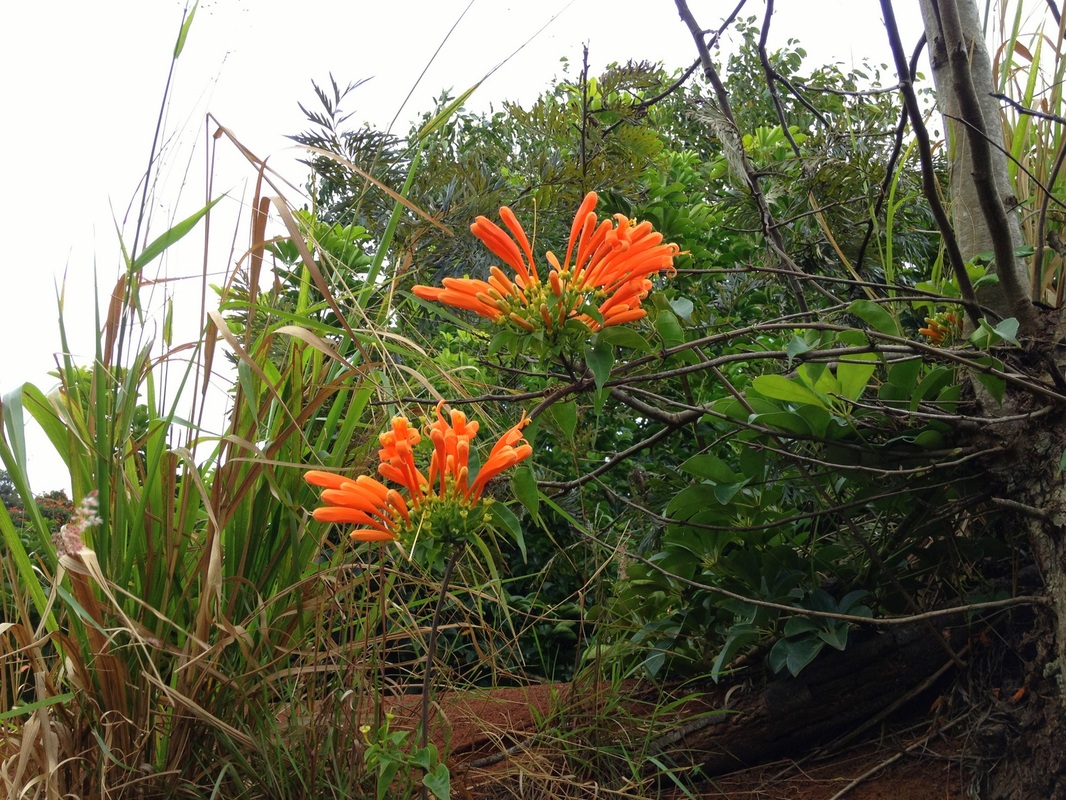 Orange flowers before Kokua & "The Climb"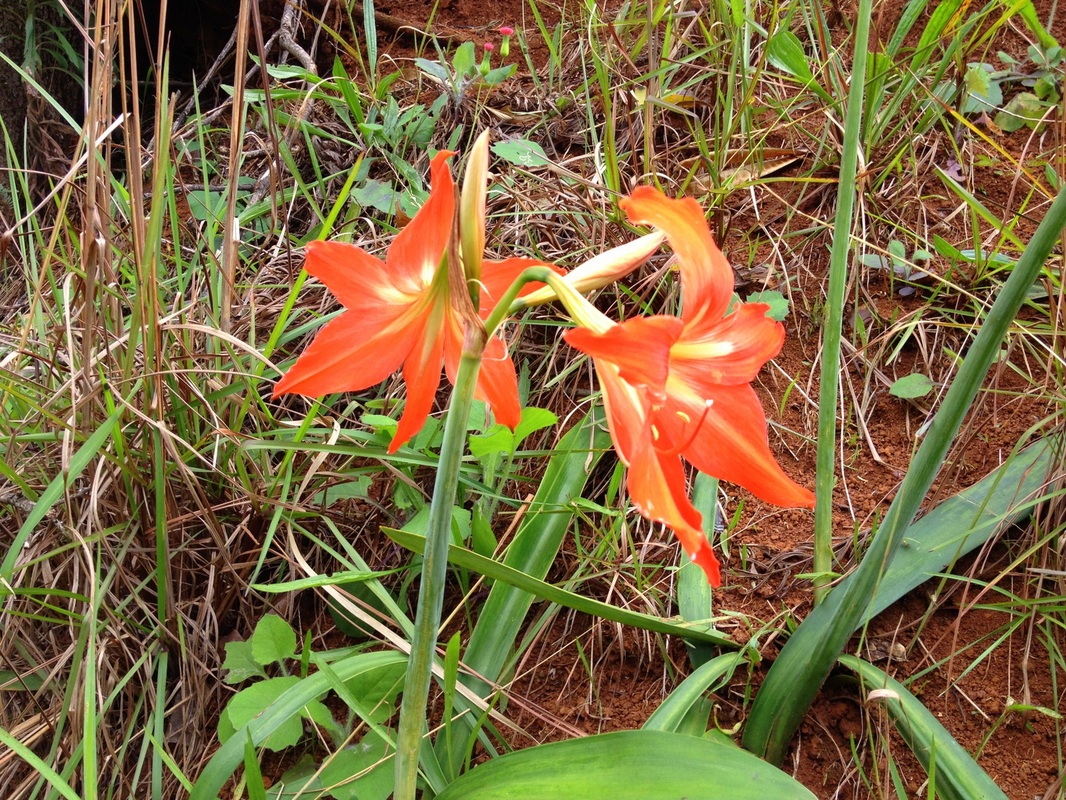 Wild Orange Lilly on Kauai