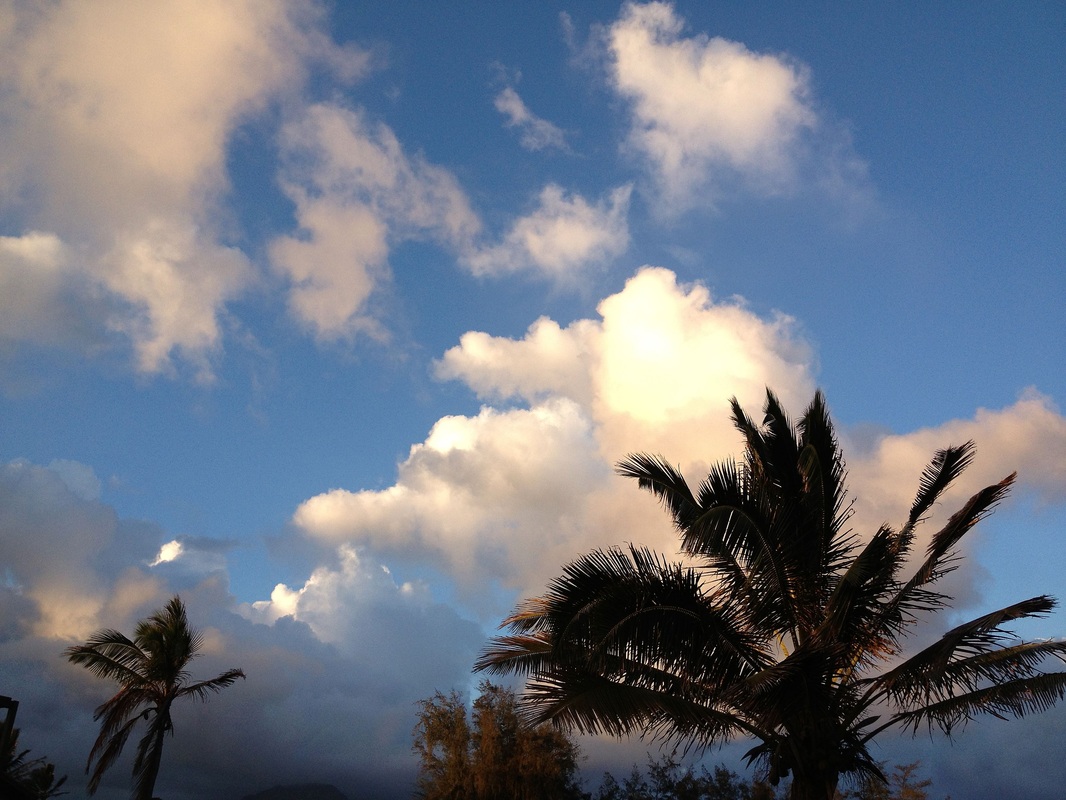 Every place on our wonderful planet has something special. I'm fortunate enough to live on the incredible "Garden Island" of Kauai .. a place that has so many "special something's". From A+ beautiful beaches to incomparable weather and a unique cultural "mix", I believe Kauai is paradise on Earth.

Even though I awaken to Paradise every morning, I continue to have moments that remind me of and renew my wonder for the beauty and serenity of a truly magnificent home. Today's morning meal was such a reminder .. a renewal of Spirit.

This morning, after showing property to a Client, I returned home to eat breakfast. I share the following photos of today's "Breakfast on Kauai" .. hoping you will feel the beauty of this wondrous place and witness the power in the pulse of our nature. From earth to our daily sustenance .. we are all bound to one another by countless gifts which transcend human reasoning.

Each of you is invited to join me for "breakfast" .. wherever you may be. After all .. we do share the same earth .. and sustenance ...

from Kauai to Paris ... and all places between

Please .. Love one another and share your bounty

Aloha,
Bill

CLICK HERE
to read about our papaya tree "Outside the kitchen window"
Mahalo et Merci for having breakfast with me .. I hope it was "soul food" for you !

from Kauai to Paris .. and all places between

Aloha et Au revoir,
Bill