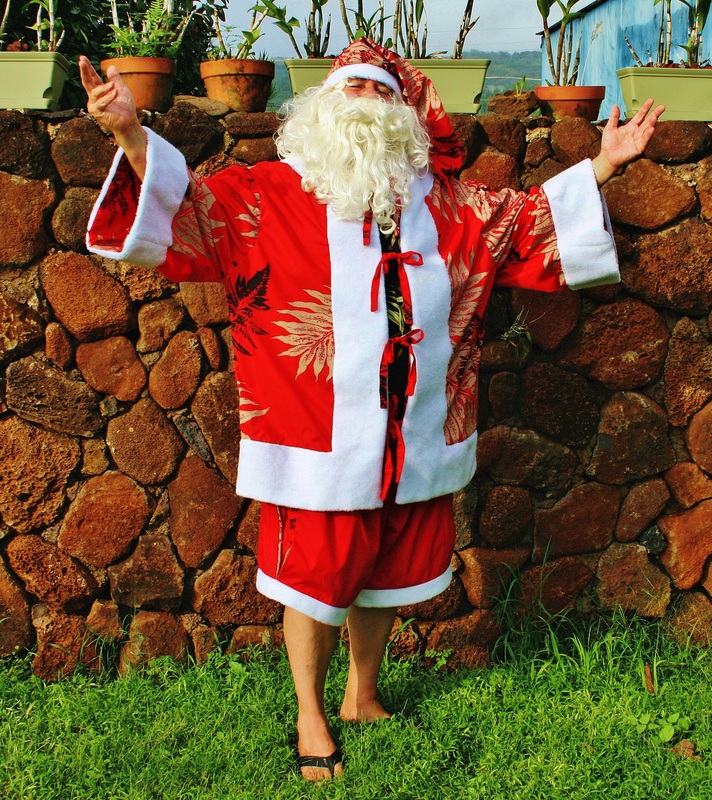 How I wish I could close my eyes, raise my arms to the sky and make it better. How I wish I could put food on every table and a smile on every face. I wish I could stop the violence and carnage around our world. I wish to never see another human being suffering. I wish a home for all .. a place of comfort, peace, security, and love.


I can't do it ... I can only wish it.


WE can do it .. WE can do anything together. WE were given the power of our own destiny through intellect, free will, and the innate knowledge of right from wrong.

My Christmas Wish? ... that every thinking/feeling man and woman on planet earth become aware of the knowledge, and clearly hear the message, that ALL must gather to become WE ...

because WE will make it better ...

from Kauai to Paris ... and all places between


Peace on Earth ... Good will to ALL

Mele Kalikimaka et Joyeux Noël,

Bill