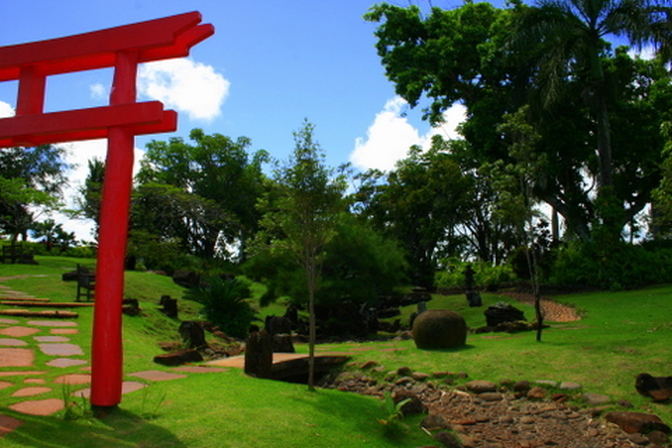 Japanese Garden at Kukuiolono Golf Course Kauai
August 6, 1945 the United States of America dropped an atomic bomb on Hiroshima, Japan. That was sixty six years ago. 140,000 Japanese died as a result of that single blast .. a blinding flash of energy and the lingering residual contamination after.

One of my favorite places is the Japanese Garden at Kukuiolono .. I have gone there for years. When looking through recent photos for todays post this Kukuiolono shot appeared. Only this moment am I overcome by Kukuiolono being a peaceful and gentle place where strength is demonstrated in it's quiet beauty ... clearly reflecting the spirit of many Japanese friends, neighbors, and associates on Kauai.


From this, I know there is

Hope


From Kauai to Paris ... and all places between