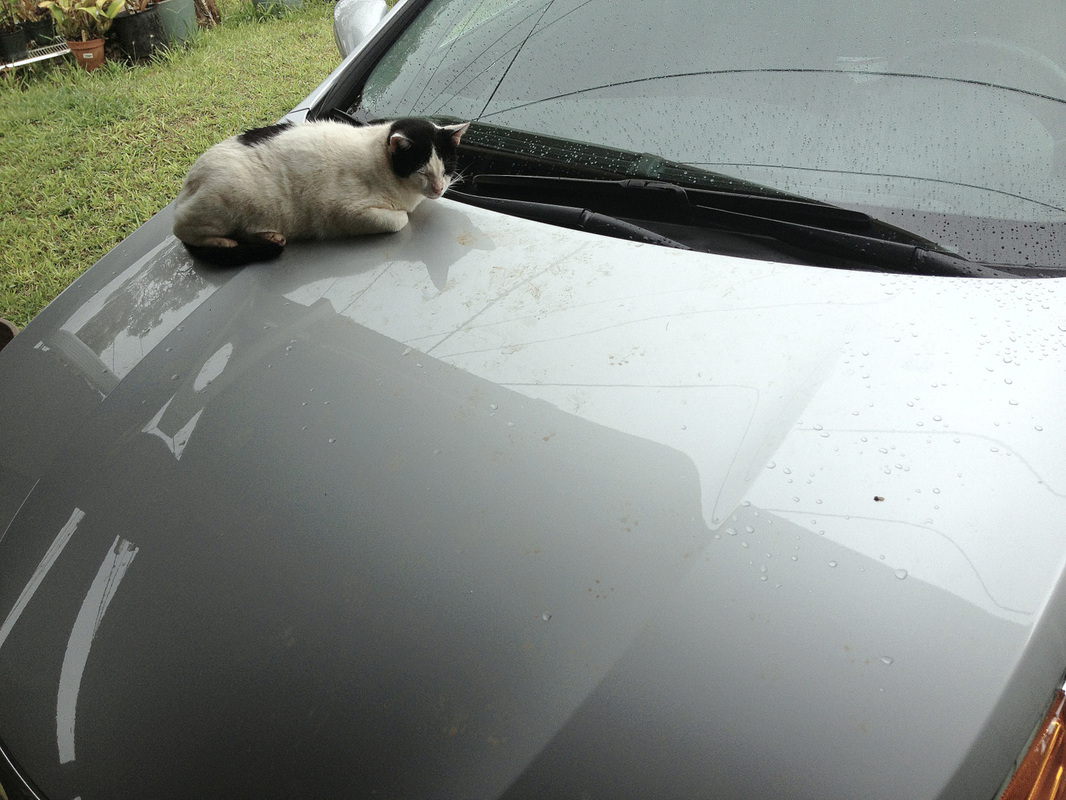 The impossible dream of keeping a new car pristine becomes even more elusive when you come home on a rainy day and you share life with cats. No matter what tone of voice I utilize nor threatening gestures I exhibit .. it is always the same outcome. Knowing full well I won't lift a hand against them, both Vicious Bitch (above) and Baby saunter aloofly to my warm hooded pride and joy, jump onto the newly designated "car bed" and curl up for a bit of time in Kitty Dreamland.
This wouldn't be such a trauma for me if they would simply jump up and lay down .. but no, they seem to have the need for claiming their place of slumber with muddy little cat prints (look closely .. you'll see them) which cover the entire surface of my ride.
They have me, hook, line, and sinker. I guess until a car comes along that can copy the comically frustrating experiences our two adopted felines provide, I will continue to drive around beautiful Kauai with their dirty display of ownership on what is otherwise a very attractive hunk of metal ... smiling with each passing mile.
Click here
for a bit of insight into our relationship and
PLEASE
do yourself the favor of owning a dog ...
... so all the cats will have something to play with!

from Kauai to Paris ... and all places between

Bill