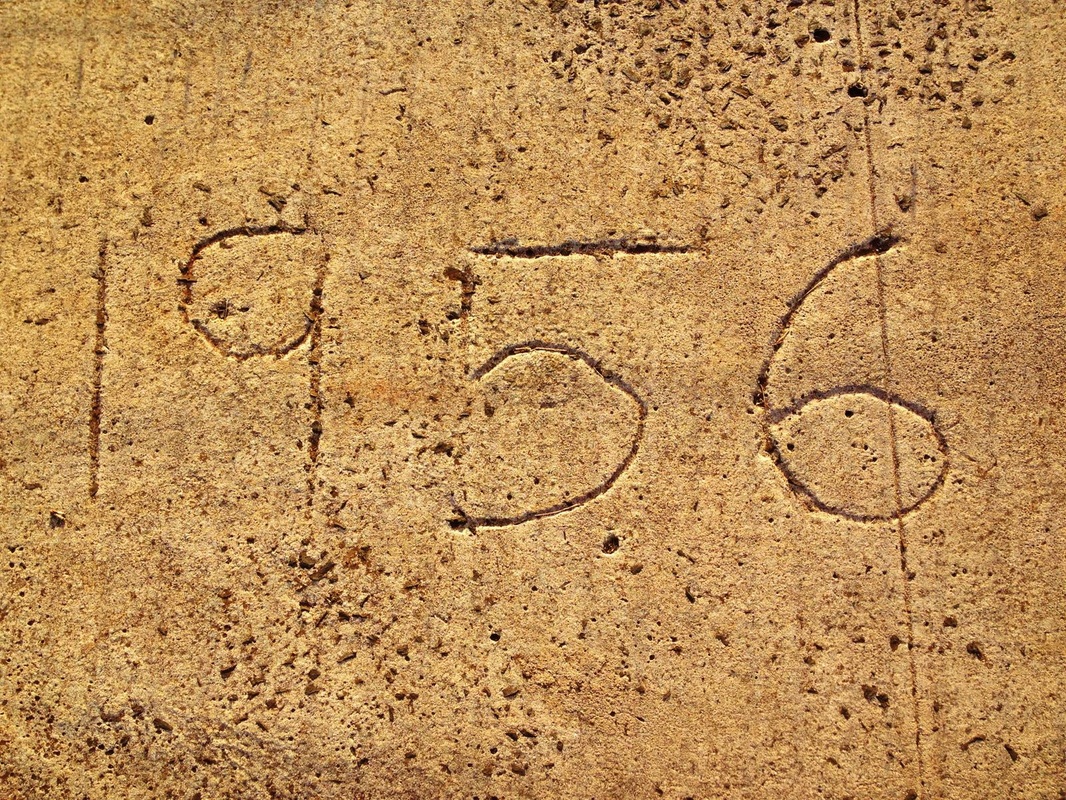 Every time I walk to the post office I pass by an inscription on the sidewalk about half a block from our house .. 1956. Every time I walk by that inscription I want to know each and every detail of the moment ... and I will never know anything about that moment. 1956 etched on the sidewalk of Pe'e Road in Kalaheo, Kauai will remain a mystery for me .. forever. That place, that action, that entity of concrete and specific indentation is, and always will be a source of wonder and fantasy and "what it might have been". No matter what my mind creates or conjures up, it is what it was, and what it was is not for me to know. No amount of intellect nor any manner of imagination can cause me to know what occurred on one day by one person in 1956. This knowledge is not frustrating to me, though one might think it could be, but has instead become a source of unique emotional stimulation .. providing pleasant and poignant thoughts as I walk to and return from "checking the mail".

I know Charles de Gaulle said "Great circumstances bring forth great men" in 1956, and I know Elvis Presley made his first television appearance in 1956 on the Dorsey Brothers TV show .. causing a very conservative Ed Sullivan to state he was "unfit for a family audience". Sullivan, later in the year, hired Presley for an unprecedented $50,000.00 for three shows, but only allowed him to be shown on camera from the waist up. Was Sullivan the pure definition of a greedy man or a world class hypocrite .. or both?

I know these things because they are recorded, written down, filmed, captured forever since they were deemed "news worthy".

Behind our ReMax office in Kalaheo is another old piece of concrete. This concrete is hidden from view unless you walk out the back door and onto the lawn for a breath of fresh air and some peace away from the computer screens and screaming telephones. It was there I had another "concrete epiphany" and recorded the following photo which captures another moment in time that will forever remain a mystery.

I used to think it was cool to declare "I don't give a rat's ass" ... I won't be saying that anymore. I've learned that everything past is now precious ..


Everything ...


from Kauai to Paris ... and all places between

Aloha et Au revoir,

Bill