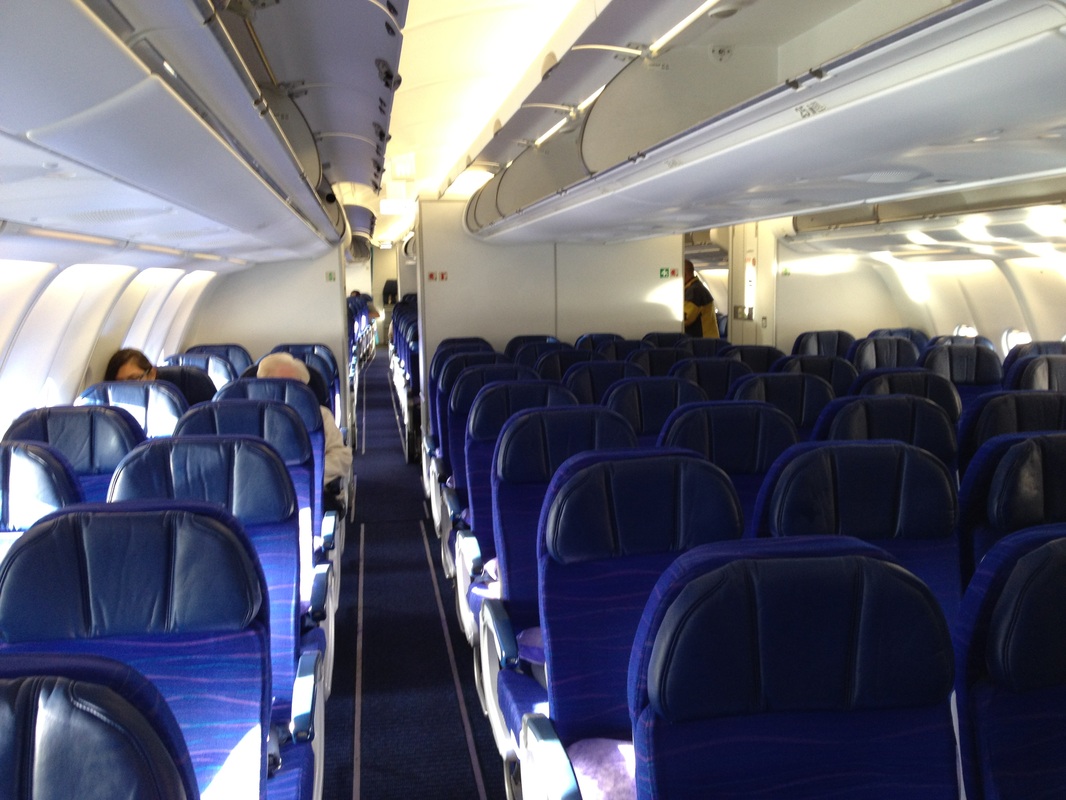 The Dream
Los Angeles to Paris is a rough one .. many, many hours parked on the backside. Having "enjoyed" this flight so many times, I always consider myself ultimately prepared and "seasoned" for the experience. My goal is simply to depart the aircraft at Charles de Gaulle with lithe, strong musculature which can lend purpose to step and assist in projecting an air of confidence and familiarity as I touch beloved soil in France. That is the dream. The reality .. no matter how many trips up and down the aisles, how many movies to take my mind away from the aching sensation in my ass, how many multitudes of inventive positions designed to relieve the agony, nor the gallons of water consumed in an effort to cast off the vile toxins .. which in turn creates yet more exercise that one would think could be beneficial as I reluctantly make my way to the great sucking device which is designed to expell all evil physical entities from the aluminum transport vessel. No, none of the afore mentioned attempts at prevention or relief can dissuade the inevitable feeling .. a feeling that the only item "seasoned" about me upon arrival is my butt .. "Seasoned" and tenderized for the main course of a toothless Chief somewhere in the Amazon.

There is One .. One that holds the secret .. One that shines like a brilliant emerald .. One that lends peace, compassion, safe haven, and comfort within the bowels of awkward silver vessels plunging through the skies. Behold .. Premiere Classe. That lofty perch inhabited by mythical creatures who lie back in their leather encrusted thrones, watching as the other 95% shuffle to the miniscule cups which one could liken to plastic patio chairs (if one was being kind). Those Napolean's, Marie Antoinette's, and Johnny Depp's .. those who have been elevated beyond expectation into the realm of, dare I say it .. Entitlement. Ah, those lucky few.. those blessed transportees and beneficiaries of the rare non-descript, absent ass feeling following an eleven hour journey. I harbor no malice towards them .. in fact, I have been fortunate to share their lofty perch, on occasion .. cradled by the sumptuous carriage of Motherly Love one reverently refers to as "The Reclining Seat". But not on this trip. On this trip I debarked at Charles de Gaulle with the question "can I live the rest of this life without ever sitting on my ass again?" firmly implanted in my brain.

The Realization .. baguettes taste the same whether your tookus is sore or completely non-descript and lacking in the pain department .. but, they don't taste the same anyplace but France. My advice ? Forget baguettes .. eat a Napolean, then take his seat .. tell Marie Antoinette Johnny Depp is three rows up and loves to rescue Maidens in distress .. by the time she finishes bullshitting him with stories of feasting, the flight will be over .. you will be ass ache free and ready to deliver Napolean back to his Monarchy .. in the appropriate form. And, most importantly, all will be well ...
From Kauai to Paris .. and all places between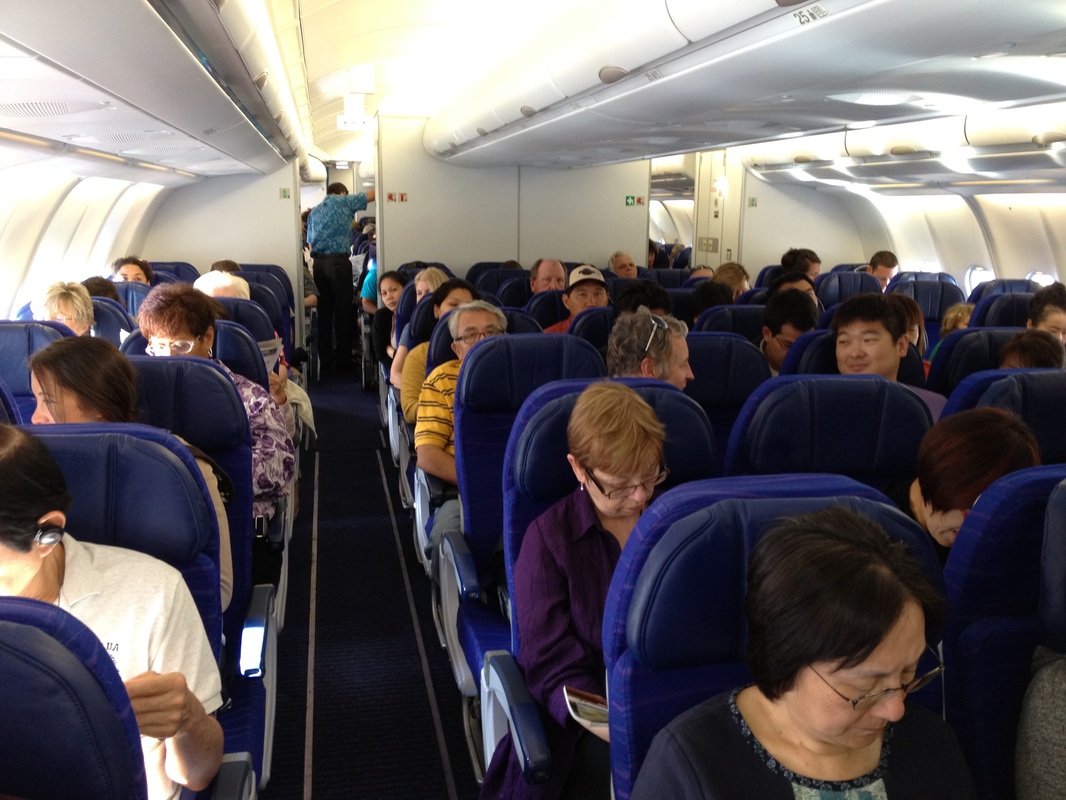 The Reality