Grandma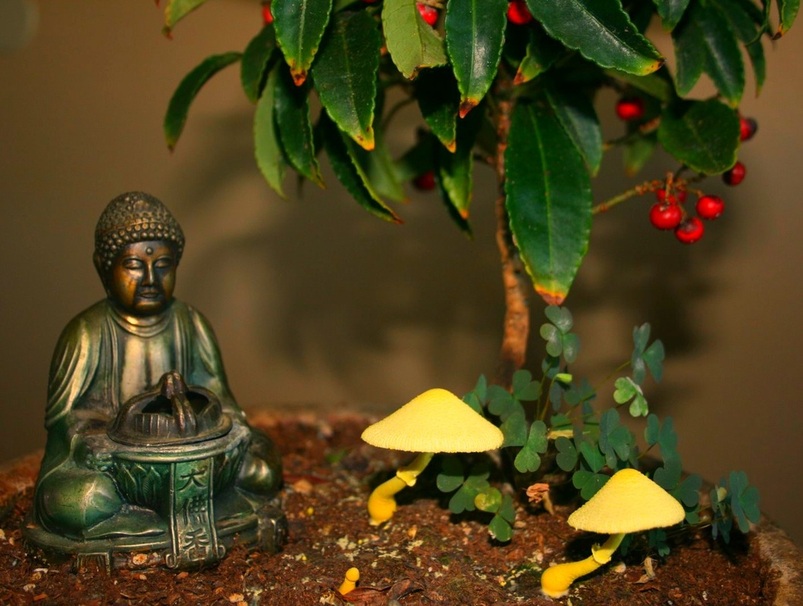 Beautiful plants give life and beauty to our yard on Kauai, and I suspect many of them are descendants of the original plantings in 1941 when our home was constructed. One of these plants is a delicate tree that grows vertically a few feet and takes a horizontal path, creating an umbrella effect. In summer it produces huge clusters of very tiny little white flowers that last for a only a few days, then the entire tree goes into a barren state, leaving just a few small leaves .. reminding me of wispy fingers on willow trees around the world. The overall effect of this tree in bloom is soft, gentle, and light as a feather.

One summer day, when the little tree was in bloom, a lovely Japanese lady approached me as I was working in the yard. We had a stimulating conversation, standing there in the soft evening sun. I was still excited about the recent purchase of our home and she was a wealth of information regarding neighborhood history. Her side of the conversation was focused on her children and grandchildren. I recall thinking she was a typically proud parent and I became acutely aware of how very much she loved her family. She wore her pride like a shining gold medal and it was emotionally moving to me. I don't know how long we talked with one another, but when the time came for her to leave she asked if I would mind her taking some flowers from the tree. Of course I told her I didn't mind .. what else would a man say to a lovely & proud mother & grandmother? I bid her goodbye and went into the house, leaving her to gather flowers. When I returned to the yard a while later, I was shocked to see the tree nearly stripped of all those lovely blossoms. Pretty little tree had gone from beautiful Maid Marion to Anorexic Betty. Well, what did I expect? I did tell her to take whatever flowers she needed, so she did. The shock left quickly when I realized the flowers probably wouldn't have lasted another two days anyway, and besides, Grandma was such a sweetheart I could harbor no ill feelings.

And on to Oklahoma ....

About five or six years ago I received a package from my Aunt Connie in Oklahoma. The content of that package brought poignant childhood memories flooding into my soul. Out of the small box came a brass Buddha that was stamped Made in Japan . The Buddha is about five inches tall and has a container in his lap which holds a cone of incense to be burned, with a beautiful matching brass lid that covers the container when it's not being used for that purpose. Also in the box was a note from my Aunt, telling me that my Grandmother Mamaw (pronounced – Ma'am Ah - with emphasis on the first syllable) left a tiny note, rolled tightly and pushed inside the hollow head of the cast brass Buddha. Mamaw had been deceased some thirty years prior to anyone finding the note, which was noticed by accident and certainly came as a most pleasant surprise to me. This was truly a magical moment when I very carefully removed two small bits of paper, unrolled them, and read the words my Grandmother had written many years ago. The first paper I unrolled read "Bought in Colorado before I was married" and the second note made me feel as special as I've ever felt in my life – "give to Billy".

Fifty two years ago, in a different time and place, Mamaw and I spent many hours together in her house on Jones Street in Drumright. There were times when she was the primary adult figure in my life, being a child of divorce and being raised at the time by my Father, her Son. Dad was a good parent, particularly considering he was a thirty one year old single man. I don't know how he made it through those years of raising me without a woman around. God knows I was a handful, and I know for certain I was problematic when it came to his dating life! To his credit, Dad did the best he could, but no man can provide the same warmth & nurturing a woman can give, especially a Grandmother, and I enjoyed those times with Mamaw. I recall fondly the times we played cards together and puttered around the yard. In fact, I have just this moment recalled the time she killed a rattlesnake next to the house in her Iris garden. She had a wonderful quiet strength, a warm smile, and an always welcoming demeanor. She stood in as a replacement Mother figure and I loved her very much.

The house on Jones Street had a fireplace with a mantle. There are times when I want to go there and see it again, but I'm afraid it won't stand up to the wonderful vision I've retained in my minds eye, so I've not returned since I was nine years old, fifty two years ago. Upon that mantle sat the brass Buddha.

I leave it for you to imagine how special my memories are of Mamaw bringing out a cone of incense, letting me strike the match to light it, placing it on the lap of Buddha, then enjoying the beautiful aroma together. Some memories simply don't have words to describe them, or possibly it would take way too many words and you would be asleep before the reading is done. I trust you have your own grandmother memories to give you an understanding of how special that time is to my core consciousness. Receiving Buddha in the mail so many years after her death brought emotions that swept over me in waves of melancholy. From that moment on, Buddha has held center stage in our home.

Back home to Kauai ...

Several days after the lovely Japanese Mother & Grandmother stripped our tree, I was working in my home office when there was a very light tap at the door. When I walked to the door I was greeted by my new friend, who presented me with five of the most beautiful handmade cards. On the face of each card was a different grouping of flowers that had been dried, pressed, and laminated to create wonderfully unique images and textures. Inside, the cards were all stamped with four different Japanese symbols which are meant to bestow good fortune on the recipient of the card. The most beautiful card of all was covered with tiny white flowers, and she thanked me for letting her take them from our tree. Those flowers were beautiful on the tree. On her card those flowers were still beautiful, but they were also much closer and intimate than on the tree, and I caught myself examining them more thoroughly than I would have ever done in the yard.

She had already touched my heart strings when she said "I'll be right back", and walked to her car. When she returned I was handed a beautiful plant. It was a small plant with very glossy, dark green leaves and bright red berries. She told me I could plant this "Japanese Good Luck" plant in my yard by itself, or it would make a great hedge that kids loved to pick the red berries from and throw at one another, or I could create a Bonsai.

The "German Connection" ...

My dear friend, Werner Meckelburg, sold me the most beautiful coffee table in the world when he returned to his native Germany. The table is 36 ½" x 58 ¼" and stands 18 ½" off the floor. It is solid Mango wood and is truly a work of art that was destined to be shared with friends. I invite every person who steps into our home to put their feet up on the table, because it is the perfect height and it just feels good to do it! The table is strong – the table is beautiful – the table is a special place for friends and family to gather. Thank You, Werner, for this honor of being Keeper of The Table.

On "The Table" in our living room sits a round planter. The planter is 4" high and 10" one side to the other. Planted inside the planter is a Bonsai Tree. It has beautiful bright green glossy leaves and brilliantly colored red berries. The Bonsai is so vivid in color that one is tempted to touch it and make certain it is real. Sitting beneath the Bonsai is a meditating Buddha. The tree, the earth, the table, the planter, and the Buddha are in perfect harmony with one another. They are perfect with one another because of the enduring energy of Family and Friends .. new and old.
When I look at Buddha & the Bonsai .. I am happy.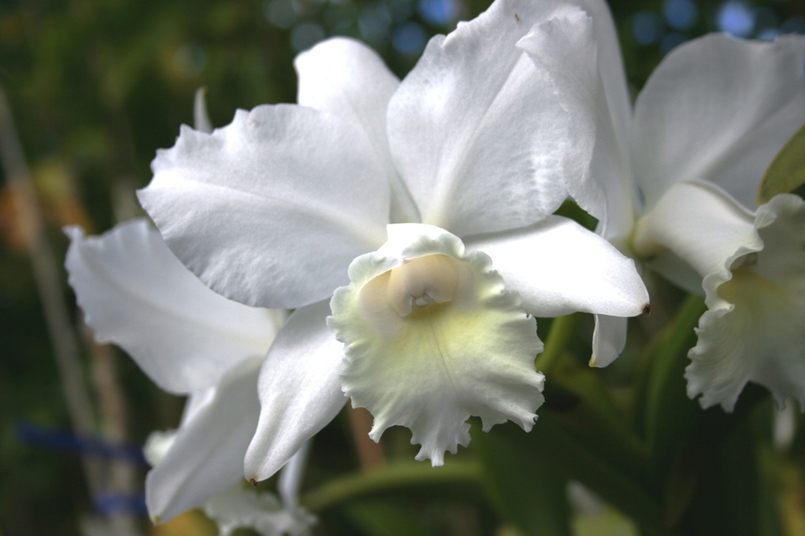 I wish each of you Happiness with Family & Friends ...

from Kauai to Paris ... and all places between

Bill