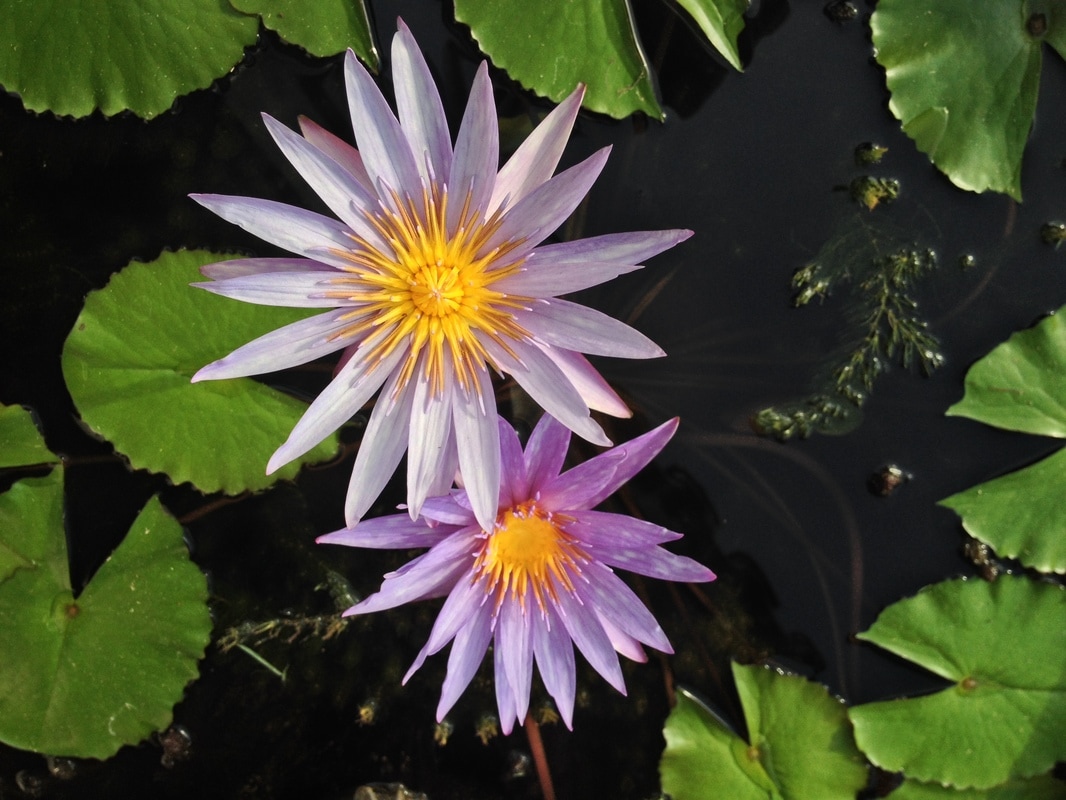 Water Lily ..
​look at you ..
​regal upon placid surface.

​Where did your beauty originate?
What spawned such perfection?
​Is it true .. what I've heard?

Did your seed lie dormant
​awaiting this short burst ..
this colorful blast bestowed upon viewers?

​Did you dwell in freezing water ..
​surrounded by darkness ..
deaf to all sound?

Were you angry?
Did you feel angst?
Was hopelessness your companion?

​It seems a miracle ..
​from putrid feces infested water
​is borne such an undeniably perfect gift.

​Up and out you've come ..
defying darkness .. ingesting filth ..
​ emanating light.

Your existence explains hope ..
​ defies negativity ..
glorifies patience.

Thank you, water lily ..
from your example
​appears clarity of vision ..

I can now draw ..
​draw from the deep well of experience ..
dine upon my own putrid feces infested water.

I will be nurtured by past
​propelled by hope
​sustained through patience

​Knowing one day ..
like water lily ..
​my flash of brilliance will emerge .. my gift ..
​
​from Kauai to Paris ... and all places between


Mahalo et Merci, Readers, for sharing your gifts with the world

​Bill

​