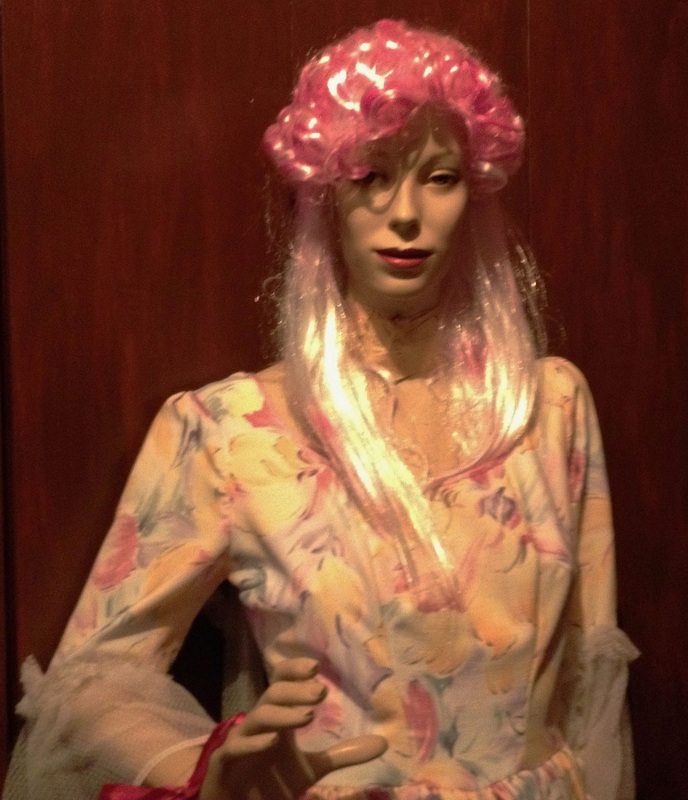 Some places are magic .. immediately stimulating hidden regions of our minds which are seldom touched, enhancing our lives by their very existence.

A couple of months ago I was invited to a birthday party in Crosne, France. It was an excellent party .. live music, fantastic people, and that festive atmosphere which spontaneously erupts any time friends gather to honor one of their own. I was thrilled to be included. An unforeseen bonus of this inclusion was the place .. Theatre de Mars, located on 55 Avenue de la Republique, southwest of Orly and just a stone's throw from the Seine, where it winds gently out of the far corner of Paris.

One would likely drive by Theatre de Mars without noticing the unobtrusive entry between a very commonplace Parisian structure and a Loto selling tobacco shop/brasserie. The opening between those two buildings is about ten feet wide, by my estimate, and there is an attractive arch shaped sign inscribed with Theatre de Mars spanning the distance. A dark brown wooden gate beneath the sign provides entry.

It was early evening when we arrived. Working men were congregated at the brasserie, giving me the impression they had performed this same ritual many, many times before. The sound of their banter displayed an unmistakable feeling of familiarity, old friendships, and special bonds that have been forged through hard labor and afternoon beers after the work is done.

We passed the workmen and walked through the gate to Theatre de Mars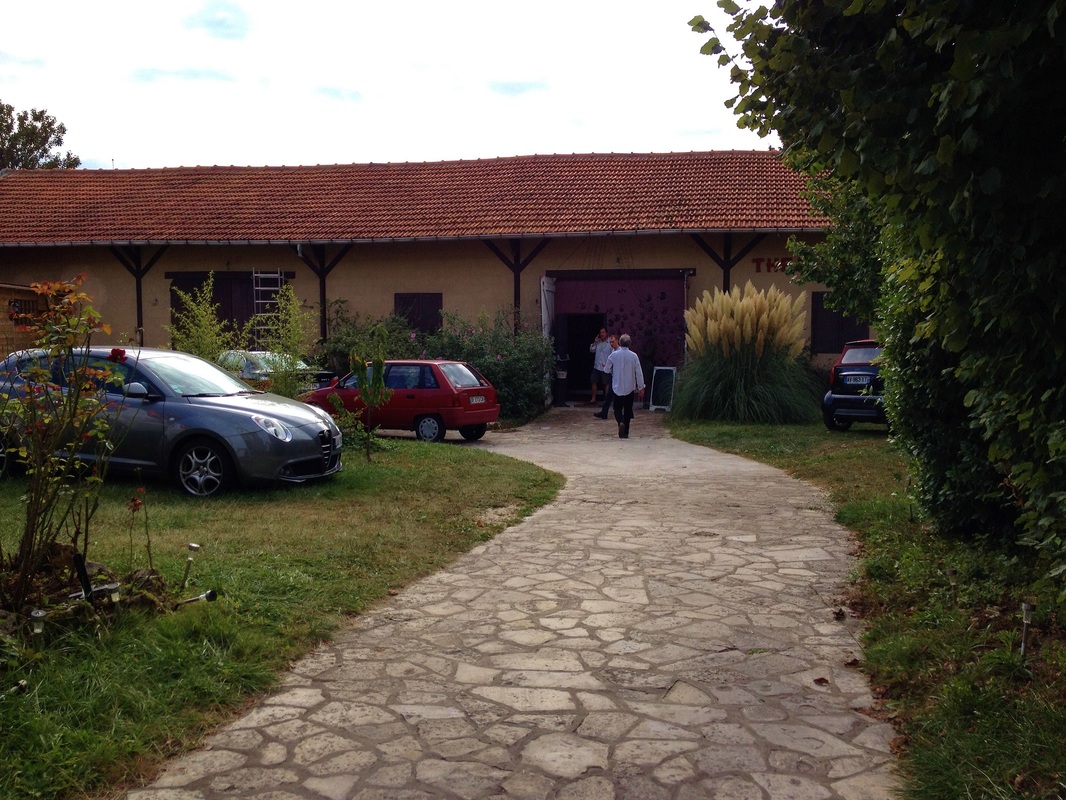 I felt the wonderful energy of this place while walking towards the door. We joined a quiet and industrious parade of musicians carrying their instruments while we lugged my friends congas and various pieces of percussion paraphernalia towards the stage inside. The "still" attitude of everyone seemed to me a reverence for the place itself and I could hardly wait to see what was awaiting.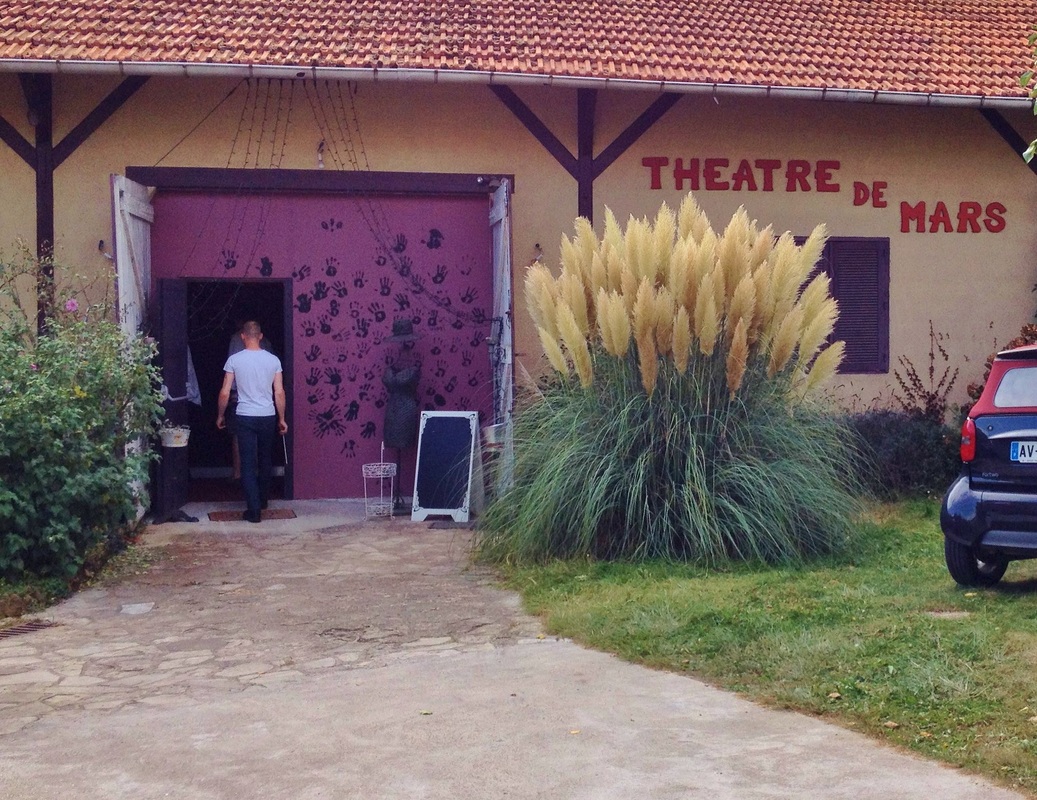 I didn't make it past the door. An amazing metal form captured my attention and whispered:

"You are entering a special place, a home of creativity, an enclave of artists and thinkers and dreamers ".

This beautiful metal woman told me the entire story .. here was a place where the spirit could be freed from normal thinking and encouraged to find beauty and meaning in a world of chaos. I was preparing to enter the space of actors, musicians, writers, artists, and creative people who are busily coaxing rare beauty from within the confines of our human experience. Here was a place dedicated to the discovery and enrichment of our highest selves. I was home.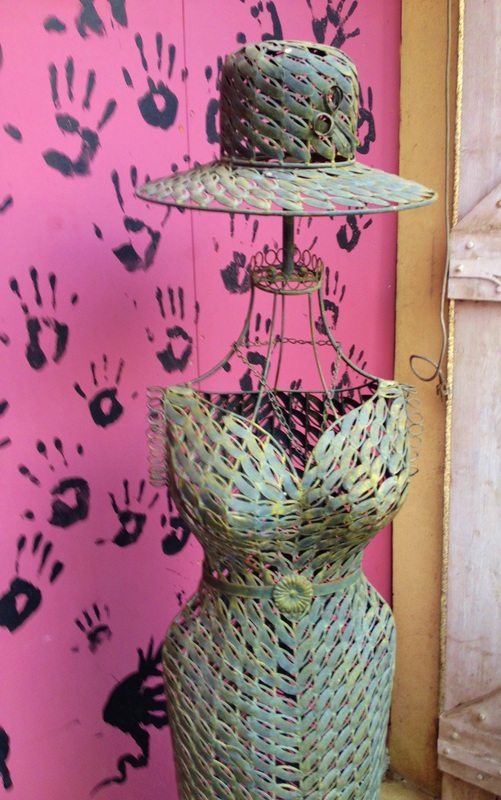 The Pink Mannequin in my first photo welcomed us as we entered Theatre de Mar .. so did many wonderful playbills and photographs and memories of events past and expectations of events yet to happen.

I didn't photograph anything else, only one or two shots of the band .. it just didn't feel proper at the time.



The party went on
The music played
The people talked
Our bodies swayed

we are now part of that special place

and it is part of us ..

The best part


***


Wishing each of you a creative space ...

from Kauai to Paris .. and all places between

Merci et Aloha,

Bill