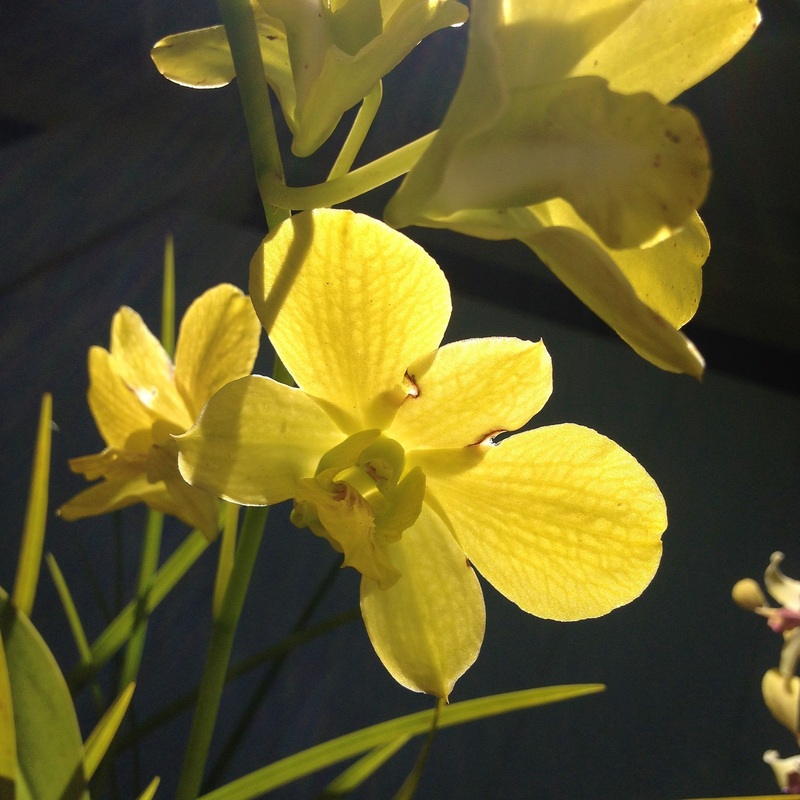 It is Magical
Wandering aimlessly through Springtime
Beautiful blossoms freshly opened ..
and silence
broken only by a bird's song.


The quiet of nature envelopes us with wisdom ..
Nurtures us ..
Leads us ..
Begs us to join
.. to coexist


If flowers could talk .. what would they say
Would they reprimand us
Would they gently share knowledge
Would they cry at our insensitivity


Possibly the flowers will sing
an ethereal refrain unknown to our ears ..
so melodic and soft we float with the song
Souls soaring to unimagined heights
Thundering feelings deep inside
the quiet of our gardens.


In the center of all those delicate beauties
singing their angelic refrains ..
sits one spectacular Orchid
with an obnoxious ear splitting voice ..
a voice that leaves the others smiling
shaking their heads in the wind ..

but

loving that horrible singer with every ounce of their beings
as he throws his head back and unabashedly screams

Orc ! Orc ! Orc !

from a pure heart ...



Facker
July 12, 2015


vive la difference .. please love everyone

from Kauai to Paris .. and all places between

Aloha et Au Revoir,
Bill