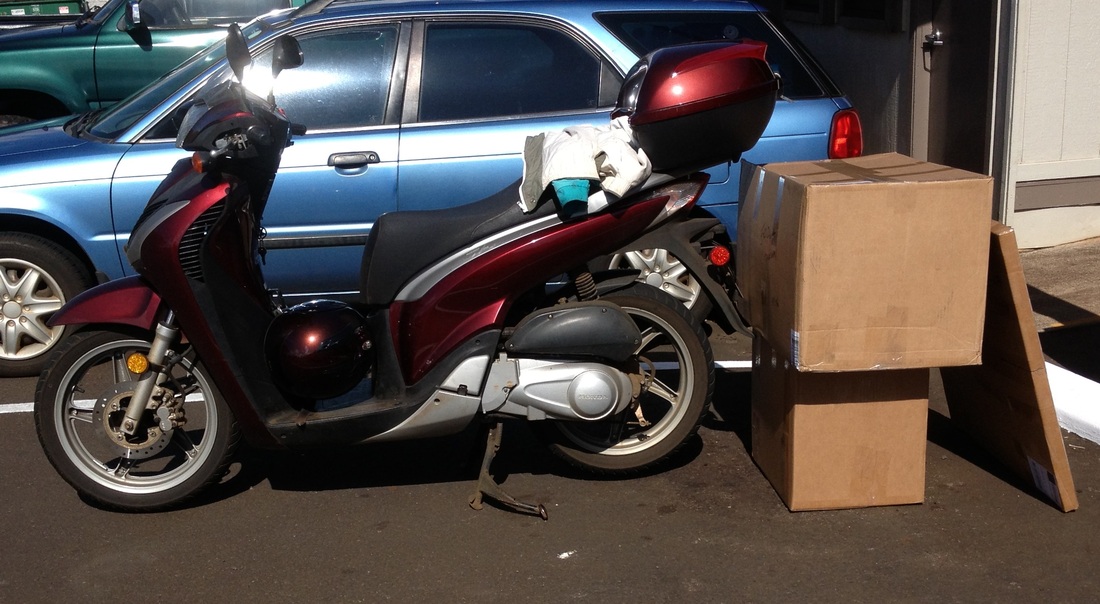 Upon arrival at our Kalaheo Post Office this morning, I was greeted by the sight of this seemingly impossible situation. Not having time to stay for the outcome, one can only wonder what became of the perplexing situation the motorcycle rider was facing. Can you imagine coming to check the mail on your moto and discovering you've just received a pile of boxes as large as the moto itself! How I wish I could have stayed for the final performance.

Moto riders are an amazing breed. I'm reminded of the daredevil antics of Parisian riders who fly through unbelievably small gaps between cars at speeds no sane person can fathom. They are most assuredly the bravest of the brave or the craziest of the crazy. In either case, they are always the first to reach their destination .. because they dare think big and have no fear of taking actions necessary to get where they are going.

Something tells me the Post Office Moto Rider found a way .. as do most who are brave enough to navigate life on two wheels .. taking that extra risk to be the first arrival at their destination.

Do you think these Moto Maniacs also "unwind" on two wheels of a different genre? Reveling in the breeze on their faces while enjoying sights, sounds, and aromas not possible to experience while flying down a highway at supersonic speeds? Is this the ultimate reward for their bravery?

I choose to envision the perfect day for Moto Riders as a soft and silent ride down the beach on a machine designed for reward and recognition of a life lived with gusto. No heavy loads or burdens, only a small basket to carry the essentials for happiness.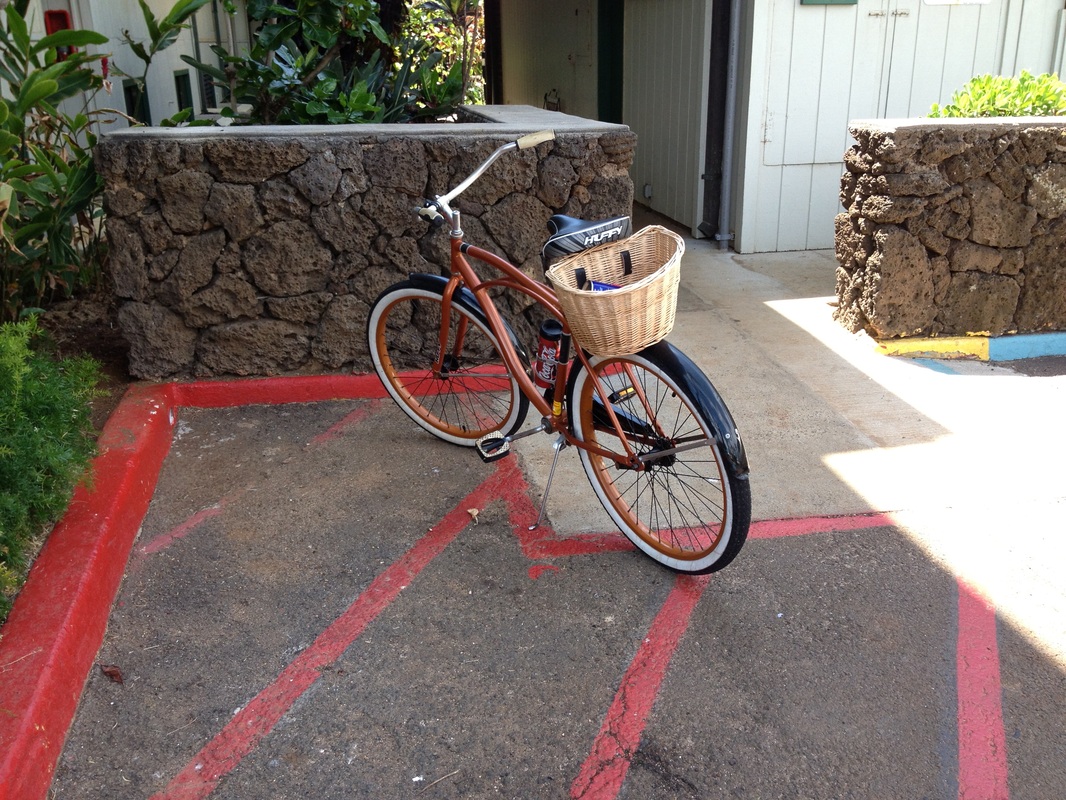 Whether you are flying down the highway or peddling down the beach .. live life on two wheels with no fear and you will be the first to reach your goal ...
From Kauai to Paris ... and all places between