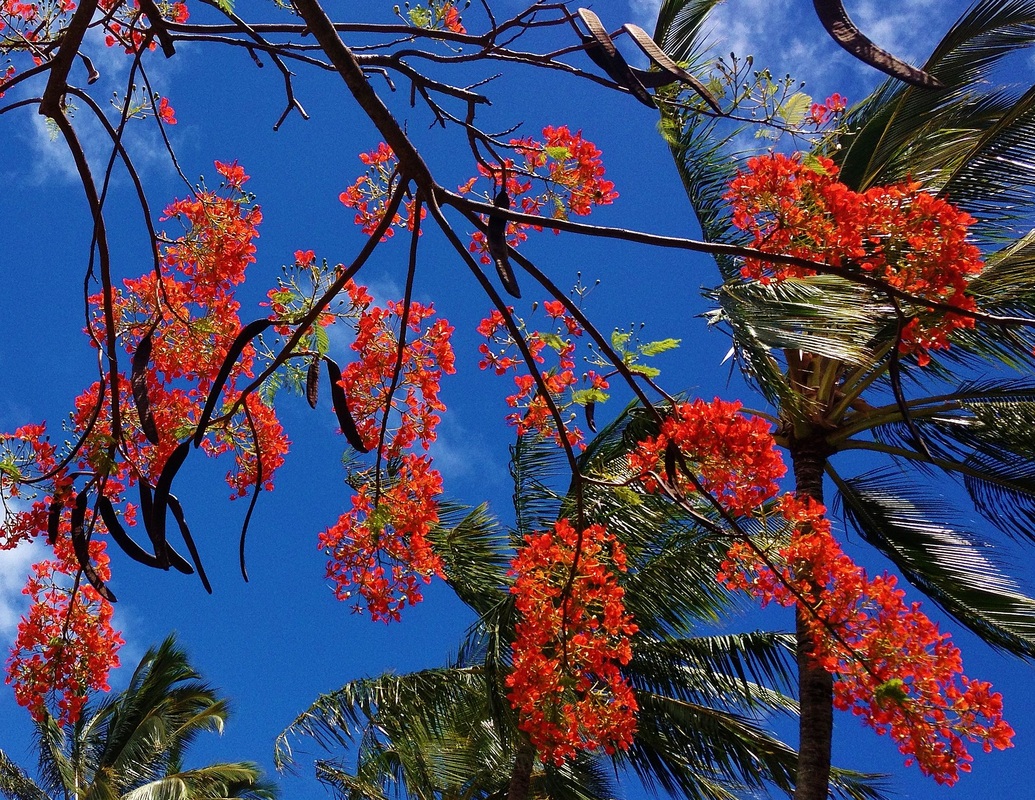 Yesterday, after conducting an Open House for several hours in magnificent Poipu, I needed a break and decided to take a short walk and enjoy the perfect day. Scattered clouds, brilliant sun, and gentle trade winds greeted me as I locked the condo door and stepped outside to revel in the beauty of Kauai.

Every day is beautiful beyond belief on this magical place. With weather unequaled any place on the planet and plant life which constantly astounds our visual senses, the Garden Island truly exceeds ones expectations for natures perfection. Yesterday was no exception.
But let's get real here ..

As I took my little stroll, then settled into a seat under the Flame Tree above, a sudden realization surfaced ... No one really gives a Rats Ass about the beautiful places ... it's all about the people who occupy them. From viewing the Eiffel Tower (which is closed today because of a workers strike) to sitting on magnificent Poipu Beach, no place is special without Humanity. I'd sit anywhere with a wonderful Human Being and be a happy man.
Or ... with two cats and a toad

Enjoy nature .. but embrace souls ...
from Kauai to Paris ... and all places between

Bill