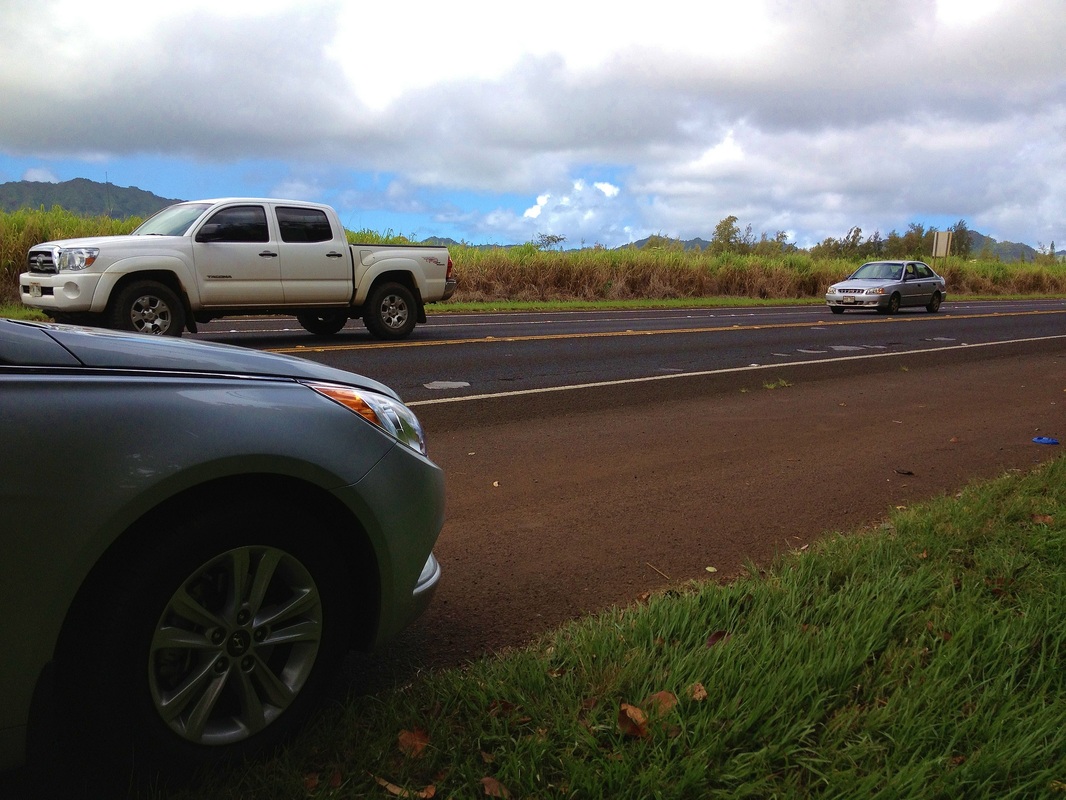 Driving home from Lihue yesterday, I finally got tired of feeling the small pebbles that had found their way onto the floor mat of my car. Pulling over to remedy the situation, I carefully removed the mat and gave it a good roadside "shake and pound". I was now a "dust ball", but the mat was clean and ready to massage a bare foot as it tapped out the rhythm of driving music.

It was a busy day on the road .. lots and lots of traffic as summer visitors, mostly families with children who are now out of school, arrive to enjoy the beautiful Garden Island. A steady stream of cars flew by me as locals and tourists alike made their way to the next adventure. Standing next to the road was loud and chaotic .. almost sinister in the way those metallic capsules flew by .. promising harm with no conscience should one make the mistake of venturing onto the roadway. Turning around, I was facing a growth of delicate trees just fifteen or twenty feet off the highway. The trees had obviously been planted for a purpose, but I couldn't tell you what that purpose is. What I can tell you is this ... near the chaos of that roadway is complete silence and tranquility. The trees stand there .. serene, straight, and tall .. completely oblivious to the monsters screaming by them just feet away. They are calm and focused.

I suppose we only have to make the decision to join them ...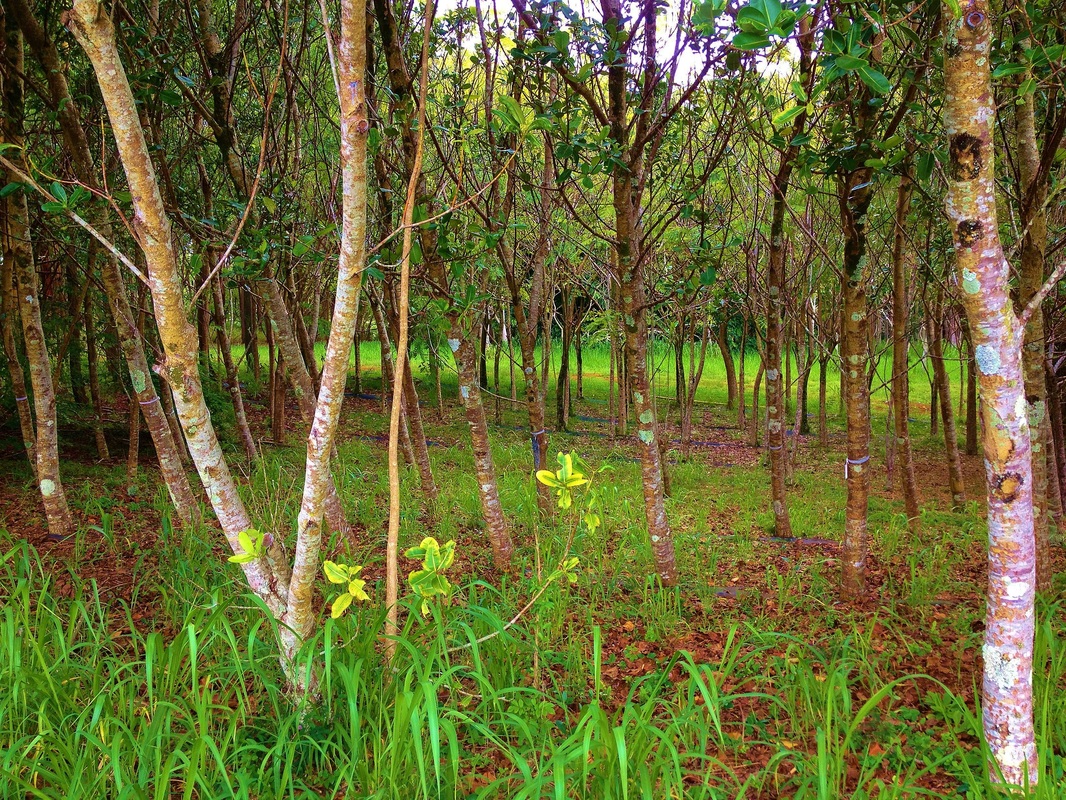 Wishing you peace and serenity ..

from Kauai to Paris ... and all places between

Aloha,
Bill