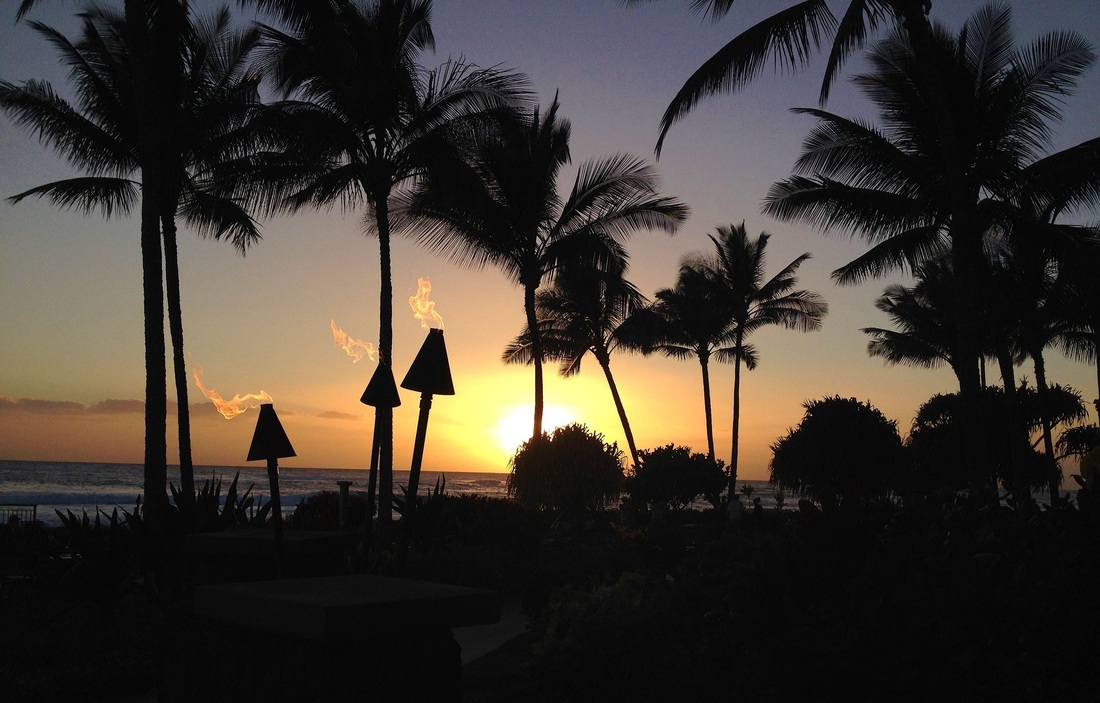 They have already celebrated in Paris and in a few hours the fireworks at Poipu Beach will indicate the beginning of a new time .. 2015 est arrive! .. 2015 has arrived!
Have you noticed .. we humanoids are the only creatures celebrating ..I suspect we will always be the only celebrants, since we are the only inhabitants of our planet who need Hope ... all other entities being in perfect balance and harmony. We need Hope because we are perfectly imperfect .. unique to the Universe in our ability to mess things up which were pristine in nature, then exhibit incredible powers of reason, calculation, and resilience for "repair thru reconstruction". All the while we manage to love and nurture - hate and destroy .. a simultaneous juxtaposition of intangibles.

In our imperfection lies the key to humanity. If we have nothing to "make better", will we have any need for our human based emotions and actions? Maybe our greatest communal gift is that unique nature to "mess it up", which facilitates the perfectly human experience of "making it better" .. naturally requiring a big dose of Hope.

How do we measure Hope? We created a calendar for that purpose. Every 365 days we solemnly renew our fervent vows declaring what we trashed in the previous 365 days will be repaired or improved in the next 365 days ... at least we certainly Hope so.






There is nothing like us

We are beautifully unique

We are a creation of mystery

and we aren't supposed to know the answers ... yet

Enjoy the wonder of it all ... every moment is meant to be mysterious

We are the only beings designed to navigate this complex Code of Life ..

embrace every moment

Turn the page on your calendar and smile. That measurement is unique to us.

Only we can appreciate and enjoy the significance of that simple act.

Live in the Light of hope ... we were specifically designed for it.

I hope you enjoy Great Health, Happiness, & Prosperity

I hope for Peace ... Je espère que pour la paix ...

A world of Love




Happy New Year!
2015



from Kauai to Paris ... and all places between



Mahalo et Merci for being part of my life in 2014

With Love & Hope,
Bill Facker